Enoch Engineering Services, Inc.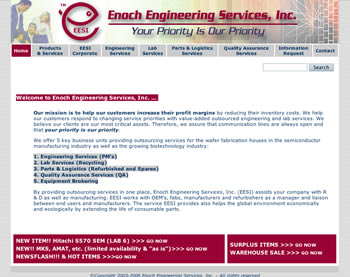 Enoch Engineering was a new company in 2002 and was looking to build the presence of an established company quickly. They did their part by attending trade shows and doing personal marketing. But they needed to direct potential customers to an internet address that could let the maximum number of people quickly find out what they were about. Happily, their website has filled that role for them and then some.
Another example of how we can help jumpstart your business cost-effectively through construction of a website that looks the part of an established company.
Does this sound like what you've been looking for? Contact us.
Visit Enoch Engineering's site.